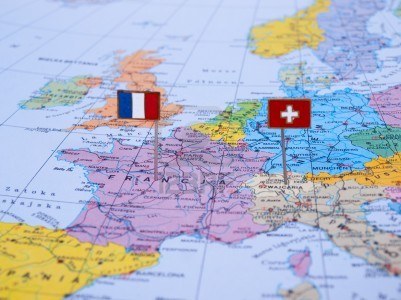 Day 6
Checked out of hotel at 10 .30
Headed to Oparinor shopping centre to spend our last remaining euros and experience French shopping.
Checked in at 1. 30 pm for our return flight to Dublin.
All arrived back safely but very tired at St Pauls at 7pm
On behalf of myself and the other staff, it was a pleasure to have such a great bunch of  St Paul's students with us.   
Mrs M McMahon
See below for pictures from the trip:
Day 5
Magical experience for everyone in Disneyland.
We had 12 hours to enjoy all it has to offer!!!!
Day 4
Up early, beautiful  breakfast in hotel.
Rendezvous vous at 10 15am with Tour guide, Joe Walsh at Place de la Concorde.
Entertaining tour with lots of info on Paris, is history and architecture.
Lunch on Avenue de Wagram , next to Avenue de Mac Mahon!!!!!
We then descended the Champs Élysées en masse and met up with our bus driver, Christian who escorted us to La Tour Eiffel for our 2.30pm reservation.
Everyone enjoyed this, some venturing right to the top for the breathtaking views.
En route to Flunch for dinner, we all sang"Champs Élysées"by Jean Dessinbas we made our way back up to Montmartre.
After dinner we had some free time to visit le Sacre Coeur and Place du Tertre.
More spending, presents and even more portraits were acquired.
All back safely to hotel
Lights out and dreams of Disneyland tomorrow.
Update: Tuesday 30 October, 1500 GMT
Arrived Sunday night in Hotel Campanile in Roissy near Charles de Gaulle Airport.
Dinner in Flunch beforehand. Ryan Doran was extremely adventurous in his choice. Frites frites and more frites!
Hotel is tres chic et moderne!
All slept well and ready for a full day in Paris on Monday! More updates later.
Update: Monday 29 October, 1300 GMT
Very early start in Chamonix on Sunday morning.
We then headed to Taize, and experienced really bad weather conditions en route.
Thanks to Christian, our driver, we got through the biting wind and heavy snow.
We arrived at Taize for Mass, and had a presentation on Taize from Brother Jean Luc of the community and then visited the shop where more presents were bought
We had a simple lunch in Taize and then a long trip up the road to Paris