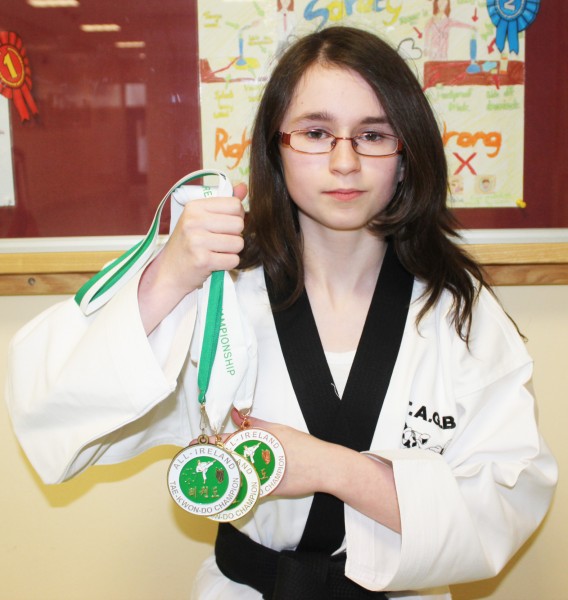 Cloideach Rafferty displaying her  gold and bronze medals which she won at a recent competition in Dublin
10/96 student Cloideach Rafferty recently travelled to Bristol, where she was trying for her black belt grading in Tae Kwon-Do. Her first step was to complete a theory test followed by performing several patterns and spar against three separate opponents. Cloideach then had to wait to find out if she had been successful or not in the grading.
After a nerve wrecking five days her instructor, Mr Keith Farrell congratulated her and was delighted in her achievements so far in her Tae Kwon-Do. Cloideach was then presented with her Black Belt and certificate.
Cloideach then went with her Newry and Banbridge Club, to the All Ireland Championships in Dublin on Saturday 29 April.
Cloideach competed as a Black Belt in Patterns and Sparring and was very pleased to come home with two golds and a bronze medal. She hopes to take part in the Northern Ireland Championships this coming June and the European Championships in Poland in October.