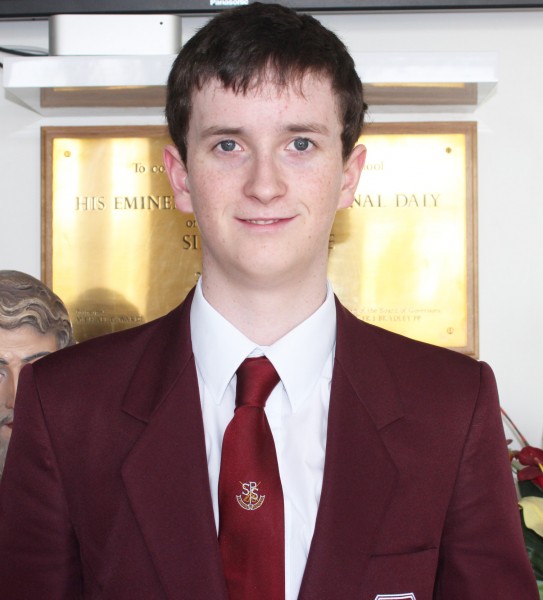 Ryan Cinnamond Olympic Torchbearer for Newry
Year 13 student Ryan Cinnamond has been nominated to be one of the eleven Olympic torchbearers for the Newry area when the torch arrives as part of its special relay on Tuesday 5th June. We hope everyone from St Paul's goes out and supports Ryan on what will be a very special occasion.
Ryan will be following a route that has been set round Newry to welcome the Olympics coming in July. Click on the link below to see the route Ryan will be following:
London 2012 Olympic Games 2012 Torch Relay
Ryan's nomination story
"Ryan Cinnamond fell ill on 11th November 2010. He was rushed to Belfast City Hospital where he underwent ten hours of surgery after sufferimg a ruptured aortic anuerism. Ryan had a ten percent chance of survival and lost seven litres of blood. The following day doctors were left with no choice but to amputate both Ryan's legs through the knee. Ryan remained in intensive care for three-and-a-half weeks, returning to theatre on November 24th and December 9th. After a brief spell at home Ryan developed a blood clot on his right lung. Through all his ordeal Ryan also lost a kidney. Now nearly twelve months later Ryan is walking with the assistance of prosthetic legs.
What makes Ryan so special, is that he never complained once during this terrible time in his life. Ryan was a very keen, competitive sportsman and lived life to the full. He is determined to live his life to the full and at present he continues with his studies after gaining great results at GCSE.  Newry and Mourne District Council are delighted to have the privilege to nominate such a brave young man for this worthy honour of being a Torch Bearer."