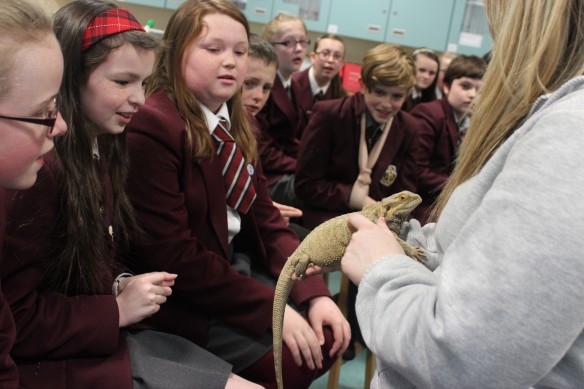 Pupils from St Paul's with Ernie (Bearded Dragon) & Emma from Pet Connections
The Year 8 Science Club recently enjoyed a visit from Pet Connections, Ashtree Enterprise Park, Rathfriland Road, Newry. Emma from Pet Connections brought along a selection of animals including:
Cornflake the Corn Snake:
Ernie the Bearded Dragon: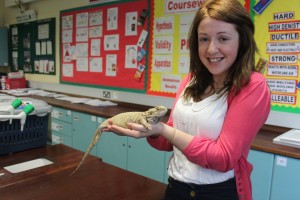 Mr Buttons the Rabbit: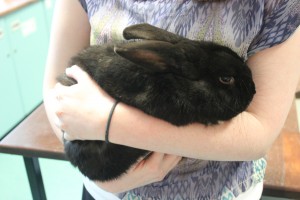 The pupils had the opportunity to hold some of the animals, and they also learned how to feed and look after the needs of each individual animal. All the science club members and teachers thoroughly enjoyed the visit. A big thank you to Emma and Pet Connections!
Below is a Video of the Science Club with Emma from Pet Connections:
Below are a few photos from the afternoon with Emma from Pet Connections: