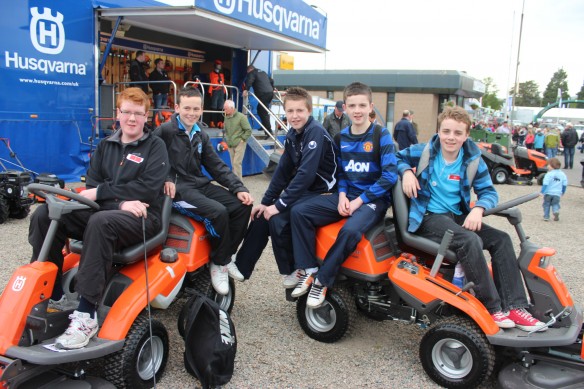 Students from St Paul's enjoying all the fun of the Balmoral show
St Paul's students have a long history of visiting the Royal Ulster Agricultural Show at Balmoral in south Belfast.
For the twenty-seventh year, students and staff travelled to the show and had a great time.   This year the students of Years 8, 9 and 10 were joined by their friends at Rathore School for Special Educational Needs.
The show offered something for everyone from large farm machines to wild and wonderful animal species including many rare breeds. Everyone enjoyed seeing around the show from getting to see the variety  of displays from fashion, footwear, food, gadgets, house and garden furnishings, jewellery, handbags, toys and so much more.
There were many tempting foods to sample and buy and no one had an excuse to go hungry. The crowds were all in good humour and the atmosphere was very exciting.
Below are few photos from the day: 
Below is a video from The Balmoral Show: